Want car servicing in Mussafah, Abu Dhabi, UAE? Get car paint, wheel alignment, detailing, interior cleaning, polishing, change oil, and brake repair in Abu Dhabi & Dubai. Call Now the professional auto technician In Mussafah Abu Dhabi at +971 54 504 3118
Car Servicing in Mussfah Abu Dhabi | Car Paint | Car Detailing | Car Polishing  | Ceramic Coating | All  In One Auto Care Shop
Car servicing has been essential to vehicle ownership and safety for years. Moreover, choosing a reputable and trustworthy car servicing provider has a vital role. Furthermore, it ensures that your vehicle receives the necessary maintenance and repairs. So hire our affordable & guaranteed car serving to keep your car rust-free, fire-resistant, & scratch resistant. Searching car washing near me, wheel alignment, car interior cleaning, change oil, brake repair near me, service my car, wheel alignments near me, car polish near me, car garage near me? Ping us now
Brands We Are Specialized In
Let's Get Your Vehicle Fixed So You Can Get Back To Life | Car Paint Service!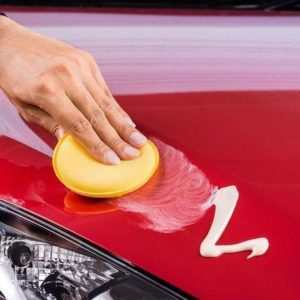 Car paint
 service involves repairing or repainting the exterior of your vehicle to restore its appearance and protect it from damage. Some standard services 
Trust N Rides
 car paint service providers offer include Paint touch-ups, Restoration, Paint protection, & Paint repair. 
Routine drives, continuous exposure to the sun, and other environmental factors make the paint fade and corrode. Also, scratches due to inexperienced drivers can make your car look filthy and lose shine. For this reason, Trust and Rides are here with car paint protection services in Abu Dhabi & Dubai, UAE. Just call and hire top-rated & affordable car painting and detailing services. Protect your vehicle from rust and fire today!
Leading Exterior & Interior Car Detailing Services, Abu Dhabi, UAE
To keep the interior and exterior of the car in the UAE as new, you need to hire professional detailing services in Dubai & Abu Dhabi. However, there are several garages and workshops for car enhancement services. But to get the best car servicing in the UAE with luxurious interior and exterior car detailing work, you need experience and top-notch services – Only at Trust & Rides. 
So what are you waiting for? Hire trusted and reliable car technicians for car servicing, including car paint, car detailing, car polishing, and ceramic coating in Abu Dhabi. Don't forget to visit our auto body shop in Abu Dhabi.
Award-Winning Car Polishing Services – What We Do?
Here are some common steps involved in a 
car polishing
 service by Trust And Rides:
Cleaning: The first step in car polishing is to spot the exterior of your vehicle to remove any dirt, grime, or other contaminants on the paint surface.
Inspection: Once the car is clean, the paint surface inspects for any imperfections that must be addressed.
Polishing: After the inspection, a polishing compound has applied to the paint surface with a machine polisher to remove any scratches or imperfections.
Finishing: Once the polishing is complete, a finishing polish has used to restore the shine and luster of the paint surface.
Protection: Finally, a protective coating, such as wax or sealant, has applied to the paint surface to protect it from future damage.
Ceramic Coating For Special Attention & Auto Care in Dubai, UAE
The weather conditions are unfavorable when it comes to car external conditions. UV rays, stone chips, dust particles, and other factors damage the car's exterior more. For this reason, our team at Trust & Rides uses advanced technology to protect your vehicle. In this way, we keep your car shining with ceramic coating in the UAE. Furthermore, it not only saves the cars from scratch but retains the original paint from getting fade from infrared sun rays.
Please feel free to 
contact us
for further information on car servicing, car paint, car detailing, car polishing, & ceramic coating. Also, check our reviews on
Google Maps
.